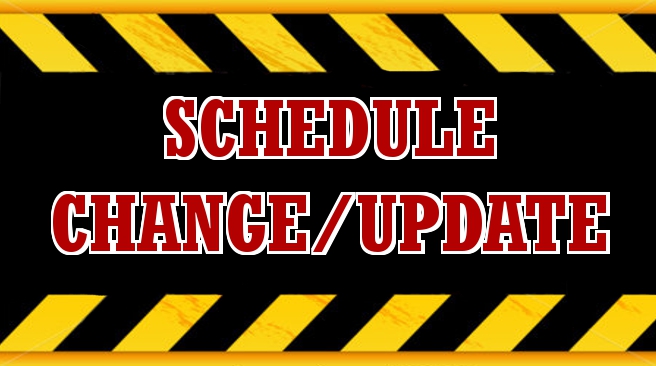 REMINDER! Starting today, Monday, January 15th we will no longer have a 7:30pm class time due to low attendance. In place of this we will have open gym from 7:30 – 8:00pm M-TH. Feel free to come in, get in a workout, practice skills, lift etc. until 8:00 when the gym will close. We have added a 6:30pm class on Fridays as well. Please remember that any Friday night we have an event at the gym (i.e. Friday Night Fights, Open workouts, etc.), we will not have this class time.

What to expect this week?
Monday
Squat Cycle – Week 3, Day 1 – Back Squat. A lengthy EMOM with multiple movements. No scores.
Tuesday
Regular CF – A longer row and an AMRAP with light-moderate pulling, jumping and core work. 2 scores.
Endurance – Rowing, light pulling at high reps, core work and explosive jumping.
Wednesday
An open workout from 2014 and 2015.
Thursday
Regular CF – Squat Cycle – Week 3, Day 2 – Front Squat. Light pulling, carrying heavy stuff over long distance, light-moderate pressing.
Endurance – Light-moderate carrying over moderate distance, light pulling, body weight gymnastics, indoor running
Friday
Running, technical olympic lifting, climbing, short rowing.
Saturday
Multiple movements and holds with a partner for max reps with set rest periods.
Squat Program – Week 3: Day 1
Back Squat
Warm Up Sets: 40%x5, 50%x5, 60%x3 – all percentages x 90%
5 Reps @ 75% of 90% of 1RM
3 Reps @ 85% of 90% of 1RM
1+ Reps @ 95% of 90% of 1RM
EMOM x 12
Minute 1: 8 Strict Press (pick a weight) or 8 HSPU (adv.)
Minute 2: 15 Wall Balls (pick a weight)
Minute 3: Bike 12/8 Calories
Minute 4: 8 Burpees
No scores for the day. Show up, work hard, be consistent.
Squat Accessory
3 Rounds:
10 Alt. Reverse Lunge w/ Double KB