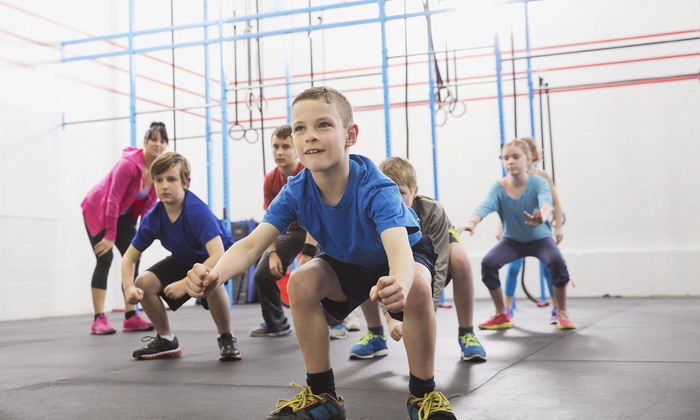 KIDS Fitness Starts February 5th!
Classes will be held on Mondays and Thursdays at 4:30pm in the Studio. Coach Jocelyn and Coach Kirk will be coaching 45 minute classes that are based on rewarding effort at having FUN! We will also have Parent/Child workouts on Saturdays from 10:15 – 11:00.
Pricing
Kids Fitness Only (Monday or Thursday) – $30/month per child.
Kids Fitness and Parent Child Work Outs (Monday or Thursday and Saturday) – $55/mo per child.
Drop in rates will also be available!
WOD
Row 250m
Run 200m
12 Burpee Box Jumps (24/20")
-rest 1 min-
Row 500m
Run 400m
8 Burpee Box Jumps
-rest 1 min-
Row 750m
Run 600m
4 Burpee Box Jumps
Core Down
2 Rounds:
12 GHD Sit Ups (5 Count Down, Fast Up)
RX
Mroz 2047
Richard 1736
GLord 1820
PDiddy 1536
AimeeO 1819
Paytra 1959
Tammi 2033
Josh 1816
Angie 1926
Isaac 1931
Big Ben 1604
Jeff 1723
Michele 2121
Sully 1808
Erin 2035
Toph 1657
Marion 1711
Hollywood 1957
Bill H 1827
David 2021
John A 2008
Nate 1640
Kapitan 1610
Christy 1734
Aimee F 1751
Travis M 1742
Josh W 1641
Derek 1948
Jen D 1847
Kyle G 1435
Kirk 1429
Heim 1610
Simons 1747
Travis 1640
Sarah 1726
Bill F 2046
Michael 2155
Coltt 1635
Chris 1722
Amie 2112
Joe M 1510
Erin 1727
Michelle A 1853
Goodnow 1733
Beth 2025
Brad ?
Steve S 1608
Shawn 1707
SM 1527
MOD
Max 2236
Shaq 1810
"69" 1911
Barb 2126
Laura T 1722
Katie H 2314
Anne 1943
Christine 2221
___________________________________________________________________________________
ENDURANCE
4 Rounds:
Run 400m
10 Burpee Box Jumps (24/20")
Row 500m
Core Down
2 Rounds:
12 GHD Sit Ups (5 Count Down, Fast Up)
Amy B 2659
A McKown 2248
Jon S 2240
Cory 2020
Brett 2123
Mandy 2716
Joe H 2210
Connor 1939
McKown 2056
Terra alt.
Carrie 3034
Ellie 2720
Megan 2326
Trina 2504
Mark 3023
Becky 3040
Jen R 2710
Shannon 2557
Adam 2640